Mullumbimby Show 2023
10th, 11th & 12th November 2023
Mullumbimby Showgrounds
BUY TICKETS
When
10th, 11th & 12th November 2023
Where
Mullumbimby Showground, 62 Main Arm Road, Mullumbimby NSW 2482
Tickets
Entry to the Show on Friday 10th November is free.
Tickets to the Mullumbimby Show are available for purchase online now!! Tickets purchased online are $12 per day for Adults and $5.00 per day for children (6-16 years). Children 5 and under have free entry.
We are introducing a 2 day pass available for purchase on-line. The 2 day pass for the 2023 Show is $20.00 for Adults and $10.00 for Children (6-16 years). Children 5 and under have free entry.
Gate prices for the 2023 Show are $15.00 per day for Adults and $5.00 per day for Children (6-16 years). Children 5 and under have free entry.
Those who would like to purchase Memberships to the Mullumbimby Agricultural Society Inc should contact the Executive Committee via email on mullumbimbyshow2@gmail.com. Your membership includes a 2 day pass to the Mullumbimby Show.
BUY TICKETS
MEMBERSHIPS
Those who would like to purchase a Membership to Mullumbimby Agricultural Society Inc should visit the Secretary's office at the Showgrounds on Thursday 10th and Friday 11th November from 9:00am until 3:00pm or from the Showground Pavilion from Wednesday 9th November when Committee are working there.
Attractions
King Brown Camp Ovens ~ Sam Handford Trick riding show ~ Trotting display ~ Bar and BBQ ~ Coffee Van ~ Show Jumping ~ Horses ~ Beef Cattle ~ Poultry ~ Mullumbimby Truck Show ~ Spaghetti Circus Performances ~ Mower Races ~ Pavilion arts & crafts ~ Reptile World ~ Children's Petting Zoo ~ Farrier Demonstrations ~ Clelia Adams & Ray Essery ~ One 2 many Band ~ Billy Gudgeon Band ~ Maria (The Frocks) ~ Tug of War ~ Show 'n' Shine Cars & motorbikes ~ Airtime FMX Bike Show ~ Demolition Derby ~ Pet Show ~ Talent Quest ~ Fireworks ~ Food Trucks ~ Bush Dog Demonstration ~ Showmens Guild Rides & Sideshow Alley ~ Antique Machinery ~ Clay Play ~ Show Bags ~ Bees Dispay ~ Motorbike Barrel Racing
Raffle
Tickets in our major raffle will be available from Stewart's Menswear, Burringbar Street, Mullumbimby from September 2023

1st Prize: 2 nights accommodation for two valued at $1,000.00 - Donated by East on Byron Luxury Apartments

2nd Prize: Weber BabyQ subsidised by Mitre 10 Mullumbimby

3rd Prize: $250 Voucher donated by Wards Landscape Supplies
4th Prize: $100 Voucher donated by Stewart's Menswear and $50 Hairdressing Voucher donated by The Hairy Deck

Tickets are $2.00 each and the raffle is drawn at the Mullumbimby Show on Saturday 11th November 2023.
Download Schedules & Forms
2023 Schedules will be posted for download as soon as they are available.
Important Notice for Exhibitors and Competitors
Exhibitors and Competitors, please ensure you comply with the current NSW DPI emergency orders in place for Red Imported Fire Ant and QLD Cattle Tick entry requirements into NSW.
Authorised DPI Officers will be conducting stop and search checks.
For more information contact NSW DPI Biosecurity Hotline on 1800 680 244.
Any hay or other baled materials originating from a known Red Fire Ant infested areas in Queensland, must be fumigated and be accompanied by a Plant Health Certificate.
Queensland Exhibitors, please consider purchasing your hay or other baled materials from a NSW Supplier.
Click the Images below to download a PDF of each schedule.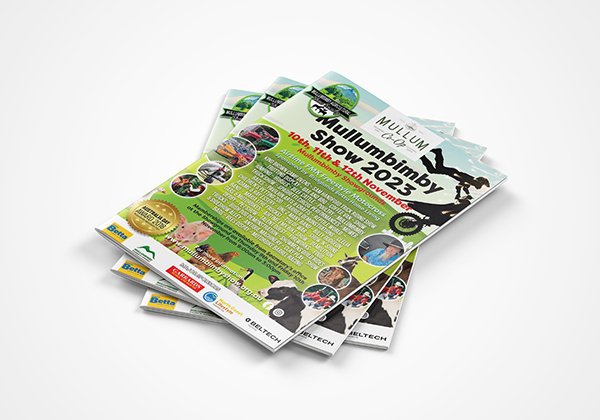 Main Schedule
Click on the image to download a copy of the Main Schedule including Timetable of Events.
Fruit Cake Recipe and Instructions
Wool Article/Garment Regulations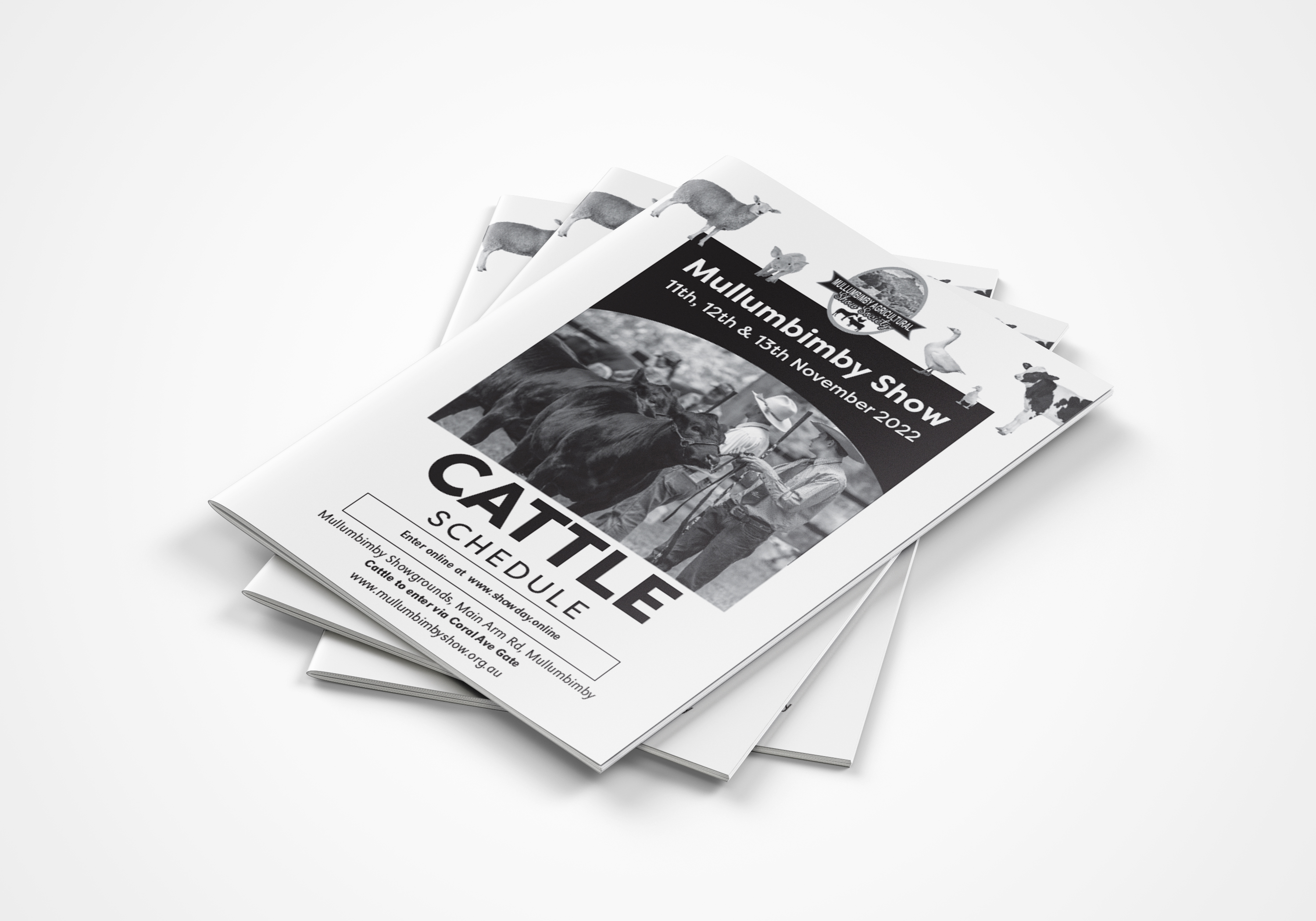 Cattle Schedule
Online entries can be made at Showday Online.
Entries by mail to:
The Secretary
PO Box 499 Mullumbimby 2482
Entries close 4/11/23 at 5:00pm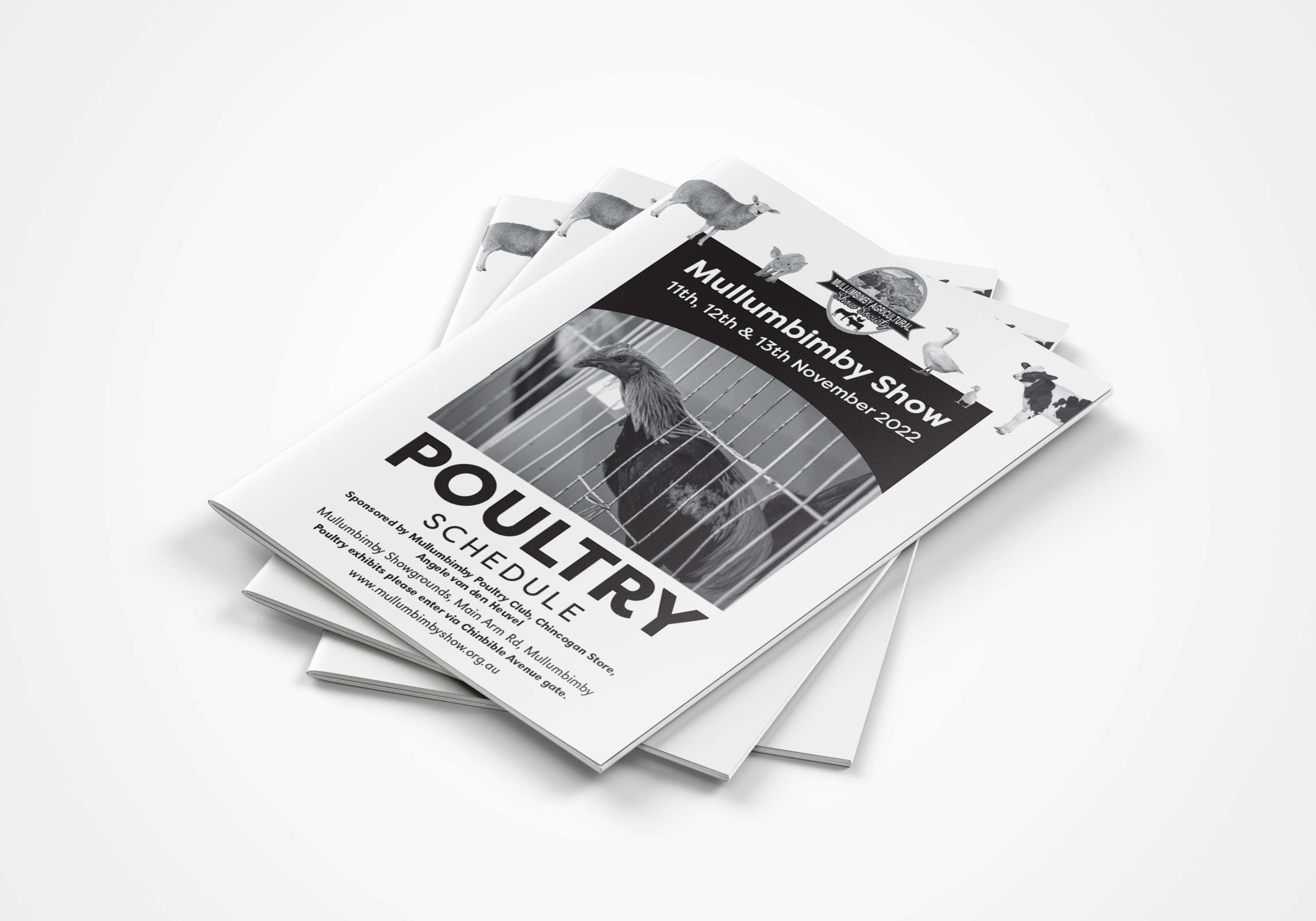 Poultry Schedule
Entries by mail to: Mr G Hopf,
580 Smiths Creek Road, UKI NSW 2484
Entries close Friday 3/11/23
DOWNLOAD SCHEDULE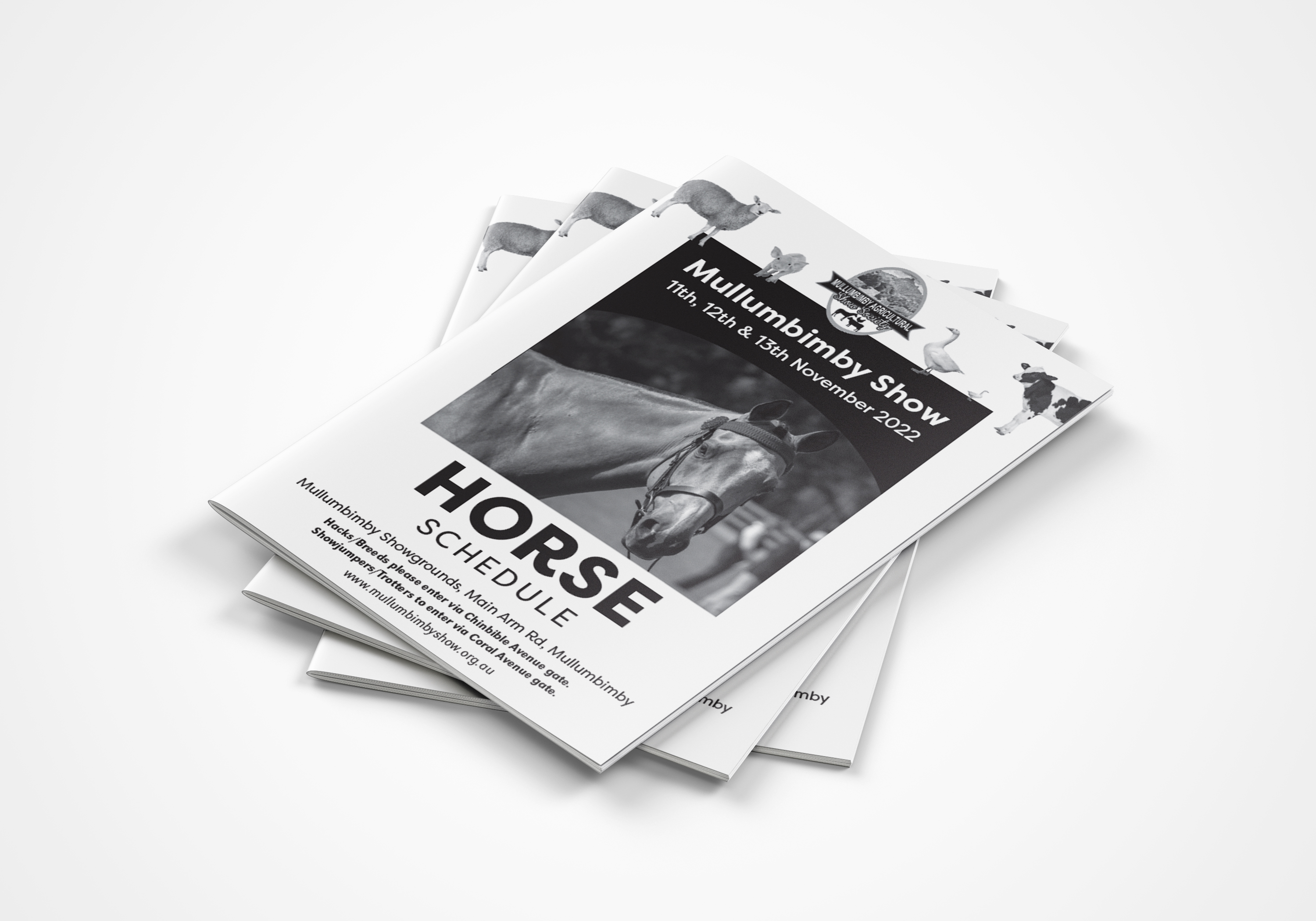 Horse Schedule
Showjumping Entries via Global Entries
Entries open 1/11/23 Close 10/11/23 at 9:00am
All other classes enter at Pony Club shed on Show day.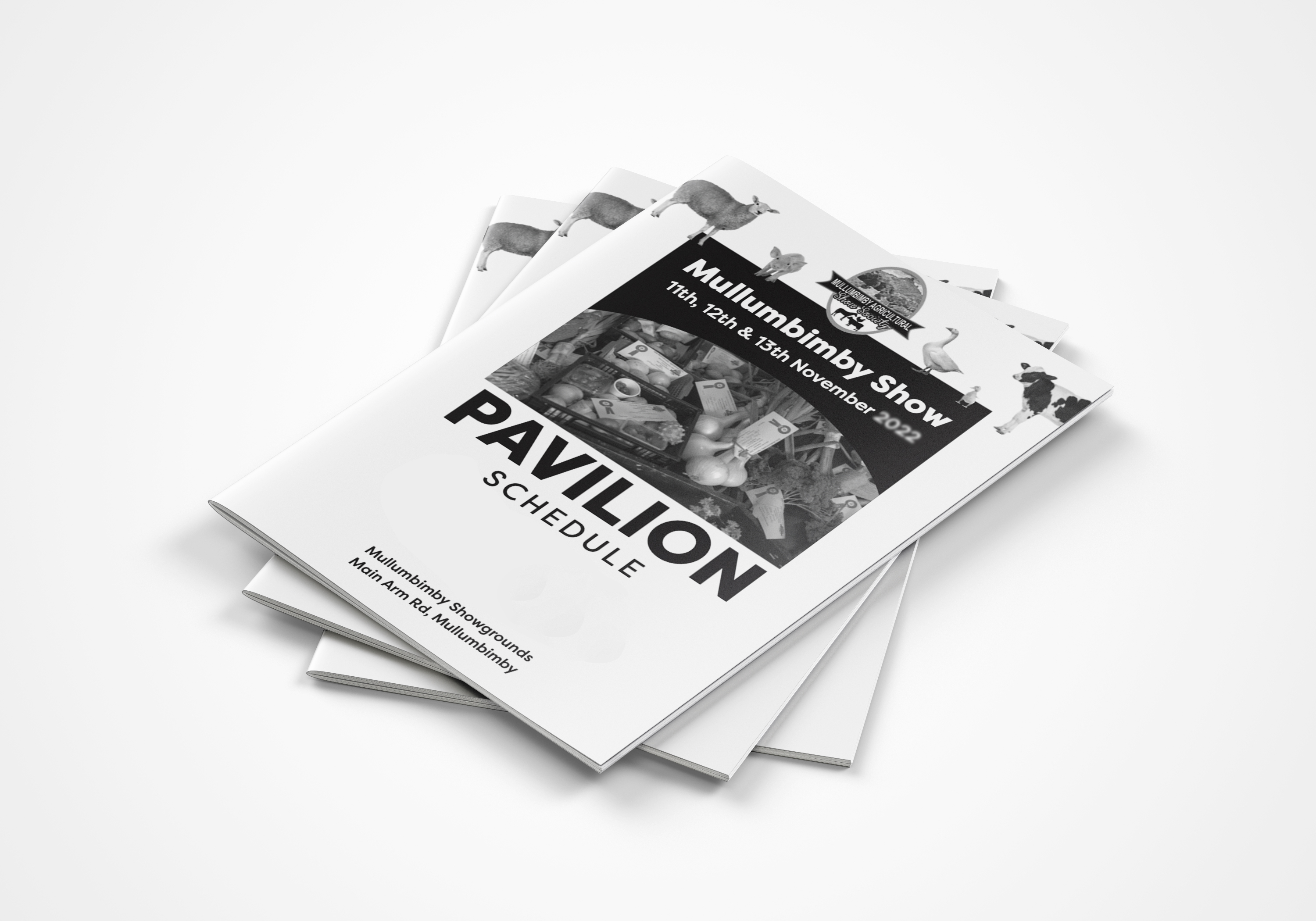 Pavilion Schedule
Online entries can be made at Showday Online.
Manual entries can be dropped into the Mullumbimby Newsagency by Thursday 9th November.
Please ensure your entries are only delivered to the pavilion on the days as outlined at front of schedule.
All entries close at 9:00am on Friday 10th November 2023
DOWNLOAD SCHEDULE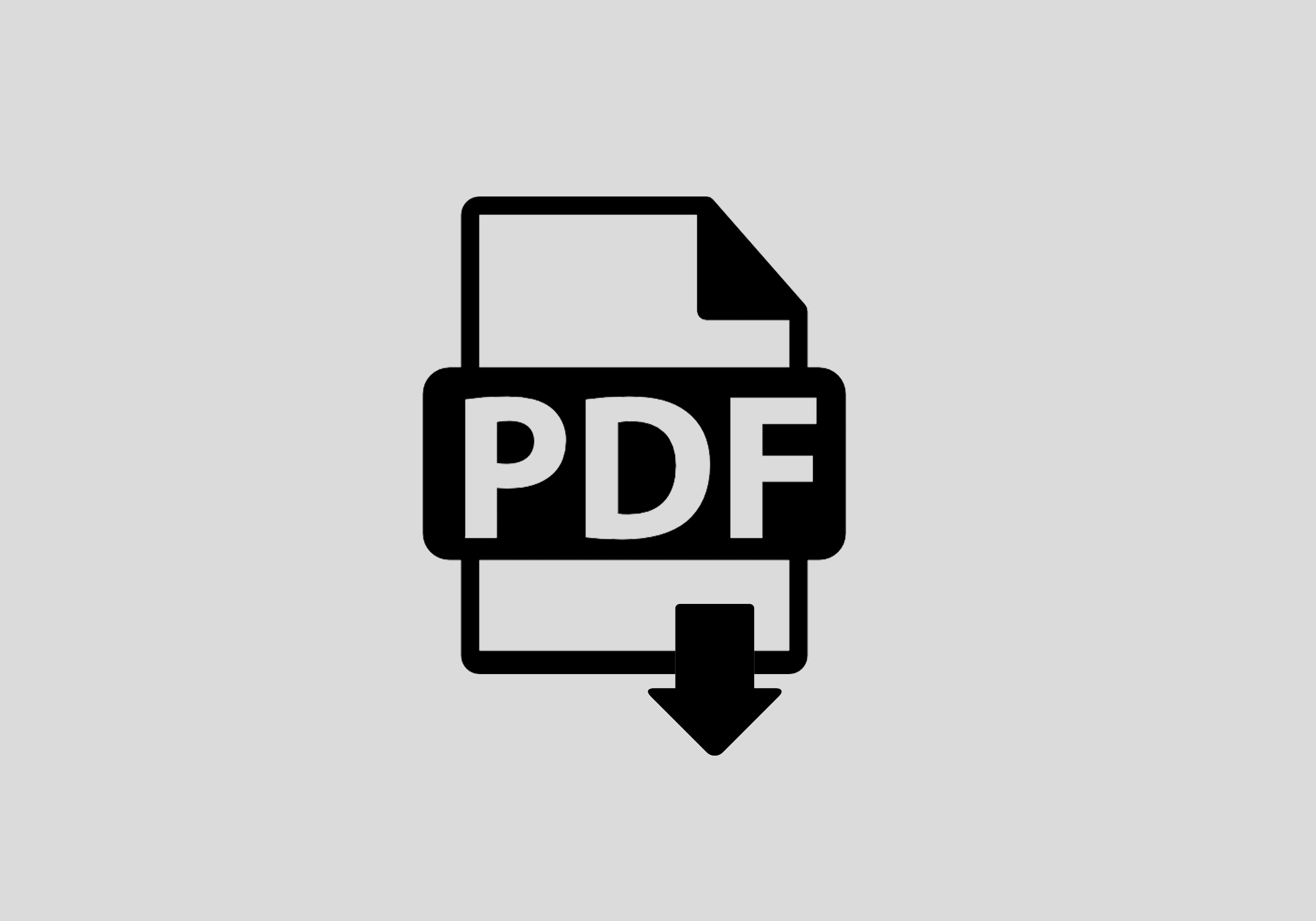 Truck Show Registration Form
To make things easier on the day, please download a registration form and have it filled in for us.
Please have cash with you on the day as there are no Eftpos facilities for this event.
DOWNLOAD FORM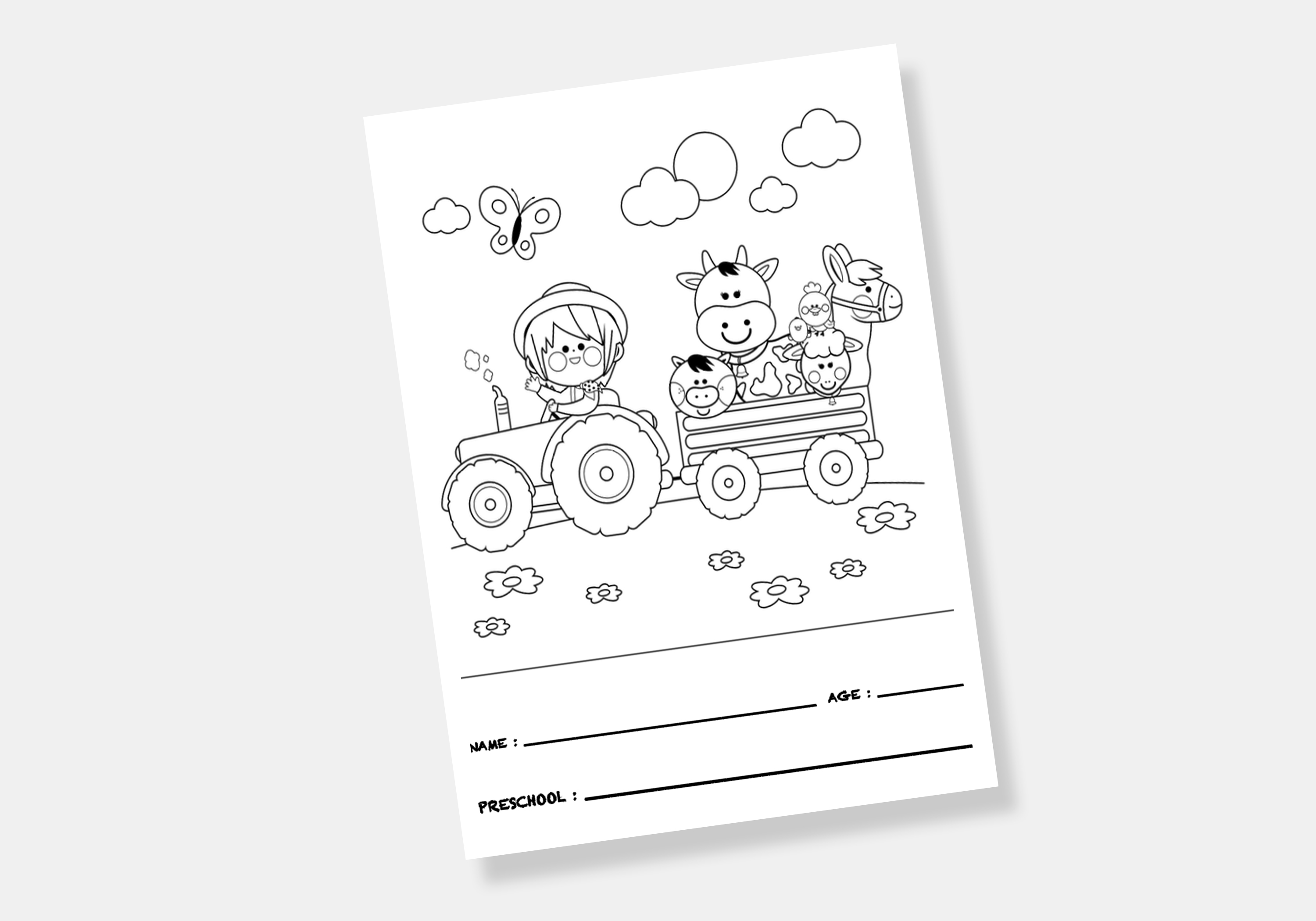 Colouring Competition
2023 Gold Sponsors:
Pearl Denture Studio ~ Mullumbimby Vet Clinic ~ FarmCare
Become a sponsor for 2023